Community Spotlight: Carpe Diem Restaurant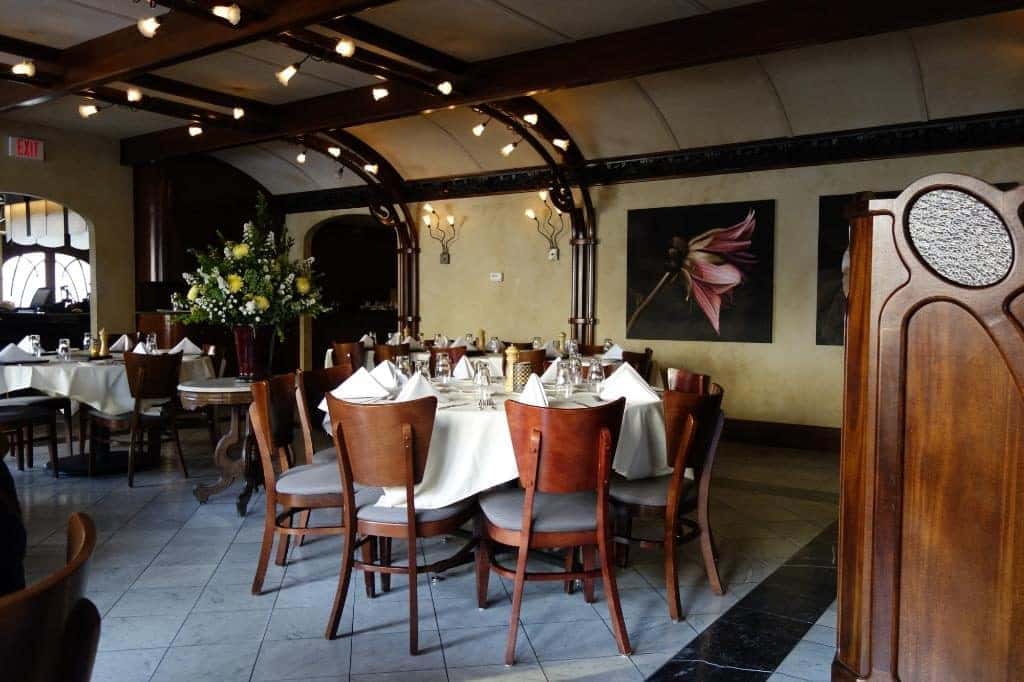 Carpe Diem Restaurant is a go-to spot for locals in the Charlotte area looking for a truly fine-dining experience. With dishes using locally sourced ingredients, a talented team of chefs, and a great selection of wines, Carpe Diem is the place to go when celebrating an anniversary, birthday, or that new promotion!
Some of the Best Food Around
The menu at Carpe Diem Restaurant is full of choices, from seasonal seafood specials to vegetarian options. Working with local farmers, they are able to make their dishes using fresh, nutritious ingredients. This results in some delicious and unique creations, giving you something new to try each time you come back. While the menu changes, in the past they have had options like:
Salads: Their savory House Salad features butternut squash, pumpkin seeds, pomegranate, and maple vinaigrette for a nice, seasonal array of flavors. With their Warm Goat Cheese Salad, hazelnut-crusted goat cheese and wine-poached onions are complemented with their apricot-jalapeño vinaigrette.
Appetizers: They have a range of appetizers you can split among the table. You can take your taste buds on a trip abroad with either Grilled Spanish Octopus or a Flatbread that is topped with Spanish chorizo. They also have Cheese Plates, which go great with a glass of wine before your main entree!
Entrees: On their menu, you will find dishes that use all types of protein, from classics like beef filet and salmon to more exotic choices like smoked duck breast and venison. Vegetarians will also have various options, like their Mushroom Bolognese that is sure to leave you satisfied.
With options like these, it is no wonder they keep finding themselves voted as one of the top restaurants in Charlotte!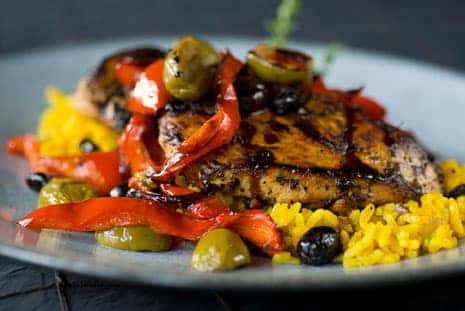 Is It Five O'Clock Yet?
You can also stop by Carpe Diem and meet up with friends after work during the week. Monday through Thursday, they have their happy hour, which lets you enjoy discounted appetizers and drink specials in their lounge area.
This is the perfect spot to enjoy a nice midweek break and have a good time among friends while enjoying some fantastic food!
Host Your Big Event at Carpe Diem
Carpe Diem Restaurant also has a private dining room you can rent out. This is perfect for your reception dinner, retirement party, corporate event, or any other special celebration. This room is able to accommodate up to 38 guests and can be completely separated from the main dining area to give you full privacy.
They will also work with you to create a custom menu for your event. This way, you can accommodate any dietary restrictions or allergies your guests may have. You will also be able to set up any audio or visual equipment for when it is time to make a toast or give a presentation.
Reserve a Table Today!
Next time you are looking for a new place nearby to enjoy a meal out, head to Carpe Diem Restaurant! You can give them a call now to reserve a table or even make a reservation right on their website.