Crepe Cellar Kitchen & Pub

Crepe Cellar Kitchen & Pub is a European gastro pub that delivers on its promise of great food, a lively atmosphere, and a wide range of adult beverages. You can stop in for lunch, dinner, or Sunday brunch to pick and choose from their always fresh and diverse menu.
While every night feels like a special occasion at Crepe Cellar Kitchen & Pub, they do hold specific gatherings throughout the year for the holidays or other prominent happenings. With a close-knit community of regular guests and stellar service from the well-trained staff, this pub is always worth a visit!
Connected to the Local Community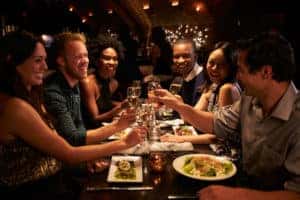 Crepe Cellar Kitchen & Pub leans on the local community not just for their business, but to acquire fresh, high quality ingredients.
The pub firmly believes that each dish should reflect the local area. The best way to do that it to trust local business to supply goods that people will enjoy.
Nearby farms are part of what allows Crepe Cellar Kitchen & Pub to thrive. These are just a few of the farms that the pub works with on a weekly basis:
June Ray Micro Farm
Street Fare Farm
Boy and Girl Farm
Oysters Carolina
Dabhar Farm
Brunch and Lunch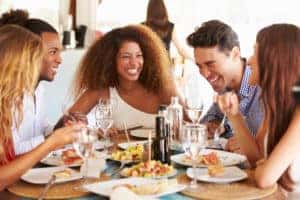 A late breakfast meal or midday sit-down for lunch is always a joy thanks to the diverse and savory menus at Crepe Cellar Kitchen & Pub.
Brunch can be enjoyed with staple dishes such as the Crab Cake Benedict, the Corn Beef Hash, or a Smoked Salmon Crepe. There's also the one-of-a-kind Duck Sandwich featuring over easy duck eggs, duck pastrami, duck aioli, gruyere, local greens, and rye bread.
For lunch, the Queen City and the Turkey Apple Brie are two delectable crepes. There's also the Buttermilk Fried Chicken Cordon Bleu!
Rich Dinner Menu
If you and your family or friends are stopping in for dinner, you can order your favorite beer, wine, or cocktail while browsing over the menu.
Options like the Fish & Chips are classic and really add to the pub feeling of Crepe Cellar Kitchen & Pub. If you want to go in a different direction, you'll be blown away by the Beef Short Rib Over Potato Herb Gnocchi, the Duck Leg Confit, and the Lobster Champagne Ravioli!