Growlers Pourhouse

The charming ambiance, the craft beer, and the savory food selections are just three of the many reason's folks continue filtering into Growlers Pourhouse. This popular gathering spot has built its renowned reputation through a continued devotion to customer service and a range of awards praising the food, the drinks, and more. For example, the establishment has been included in the Draft Magazine Top 100 Beer Bars for four consecutive years.
If you ask around the communities of Gastonia, Charlotte, and Lincolnton, you'll hear a similar story about the charm and appeal of Growlers Pourhouse!
Craft Beer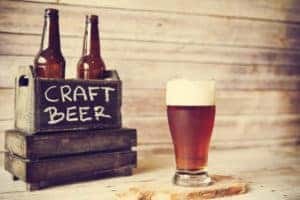 The tap list at Growlers Pourhouse is a rich and eclectic assortment of options that can dazzle any palate. Whether ale or IPA, stout or lager, you're sure to find a brew that excites the taste buds.
The False Face Sour Stout is a unique blend that is only offered at specific points of year. There are other reserve bottles, like La Roja or Luciernaga, that you can inquire about.
Regulars on tap include the Frostbite Black IPA, the Cranberry Gose, Scrimshaw, Bed of Nails, and Tasty IPA which features plenty of dazzle for those seeking a hoppy profile.
Beer Food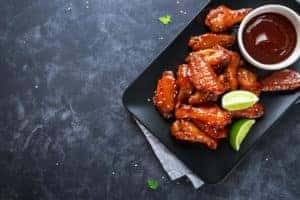 Beer food, which some may argue is the best kind of food, is a specialty of Growlers Pourhouse.
Proper pairings occasionally depend on what you're drinking, yet any item on the menu would go well with a brew. Snacks range from the Cheese Plate to Wings. Oysters and sausages are also a good option.
Tacos such as the Korean Pork Belly with broccoli slaw and crispy wontons are hard to put down once you've started digging in. Finally, you can end your culinary adventure with some dessert like the BOYLAN'S hand crafted root beer float or the Triple Chocolate Brownie & Ice Cream.
The Community of Growlers Pourhouse
Really, Growlers Pourhouse represents a community of locals and out-of-towners that enjoy getting together for unique beers, savory food, and good times.
The weekly specials like Beer Education are rousing fun yet any night is worth a stop in. If you want to learn more about Growlers Pourhouse by reading reviews from past guests or gathering insight into upcoming beers, visit their Facebook page!