The Duke Mansion
Elegant, welcoming, and idyllic, The Duke Mansion continues to be an enchanting bed and breakfast for those around Gastonia, Charlotte, and Lincolnton. If you and your significant other are looking to enjoy a getaway weekend, you'll find the rooms to be charming. Plus, specific accommodations can be arranged to better meet your needs.
The Duke Mansion is also a delightful venue for weddings, meetings, and other events. Before booking a serene vacation, read on to learn more about what draws people to the popular Duke Mansion!
Getting to Know the Rooms
At Duke Mansion, you'll find 20 pristine rooms to choose from. Each room has its own unique appeal and is inspired by Southern charm. However, they all come with modern comfort and conveniences.
For instance, flat screen TVs, Wi-Fi access, and personal voicemail will keep you connected to the outside world while you're relaxing in the morning or at night.
Each room comes with a private bath, too. In the bathroom, you'll find fine toiletries to pamper yourself with, too!
The available rooms are:
The Dowd Suite
The King Porch Room
The King Room
The Queen Room
The Double Room
Plenty of Nearby Attractions
W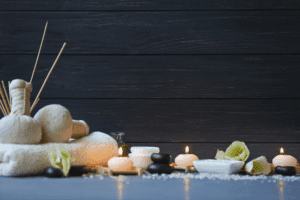 hether you want to spend the day browsing local shops, enjoying your favorite cuisine, taking a walk through the park, or relaxing at a local spa, The Duke Mansion is a convenient distance away.
If you plan in advance, you may also be able to take in a show at the Charlotte Convention Center!
Meetings, Events, & Weddings
You don't need a long weekend escape to take advantage of the lovely scenery and comfortable amenities of The Duke Mansion.
If you're planning a wedding or an engagement party, there are various accommodations on the grounds that will make the day special. Parties and other events can be booked in advance either online or through direct contact.
For corporate gatherings, business can be accomplished in The Dickson Conference Room while the after-work lunch can be organized in the lovely Ray Dining Room.