Getting Ready for Your MAZDA Oil Change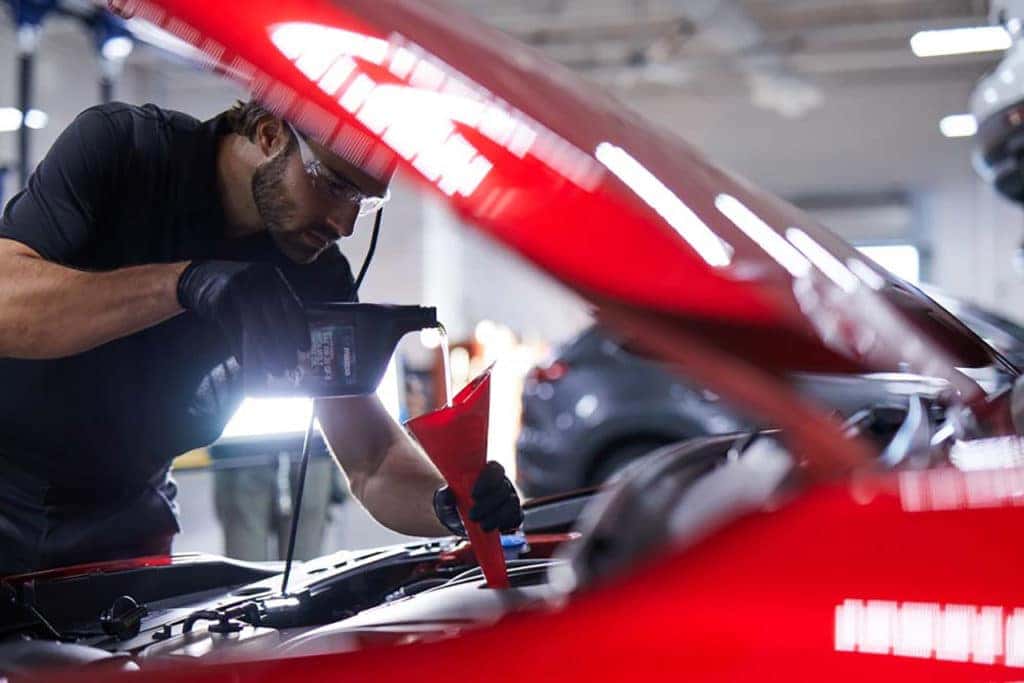 Anyone who wants to keep their car in great condition should be searching for an "oil change near me." Keeping up with scheduled maintenance is essential to keeping your car running smoothly, especially oil changes. Thankfully, you can trust our team of certified Mazda technicians at Mazda of Gastonia to perform quality work on your car when you need it. Here's how to get ready for your routine oil change appointments at our service center.
Check Your Mileage
Be sure to refer to your owner's manual for your specific maintenance schedule so you know when it's time for an oil change. You'll get a little sticker when you take your car home that indicates the estimated date to return to our Mazda service center for an oil change.
However, if you reach drive a great deal before that date, then you should refer to your maintenance schedule instead.
Look for the Warning Light
In recent Mazda models, the maintenance schedule runs on a "flexible" oil change, meaning you should look for the warning light to illuminate on your dashboard. Once this light comes on, you should make your appointment to have your oil changed as soon as you can.
Check Which Type of Oil Your Car Needs
On older Mazda cars, you could still get away with using conventional oil, but it's worthwhile to consider getting synthetic oil for your car. This newer type of oil can give you longer intervals in between oil changes and is designed to protect your engine.
Newer Mazda models have engines designed to operate with synthetic oil for a smoother driving experience.
During your oil change appointments, you should also have your air filters changed to ensure proper airflow to your engine. We'll also inspect your tires, replenish your supply of wiper fluid, and check your lights to ensure you're ready for the road. Visit our Mazda service center near Belmont today!