How Does a Mazda Trade-In Work?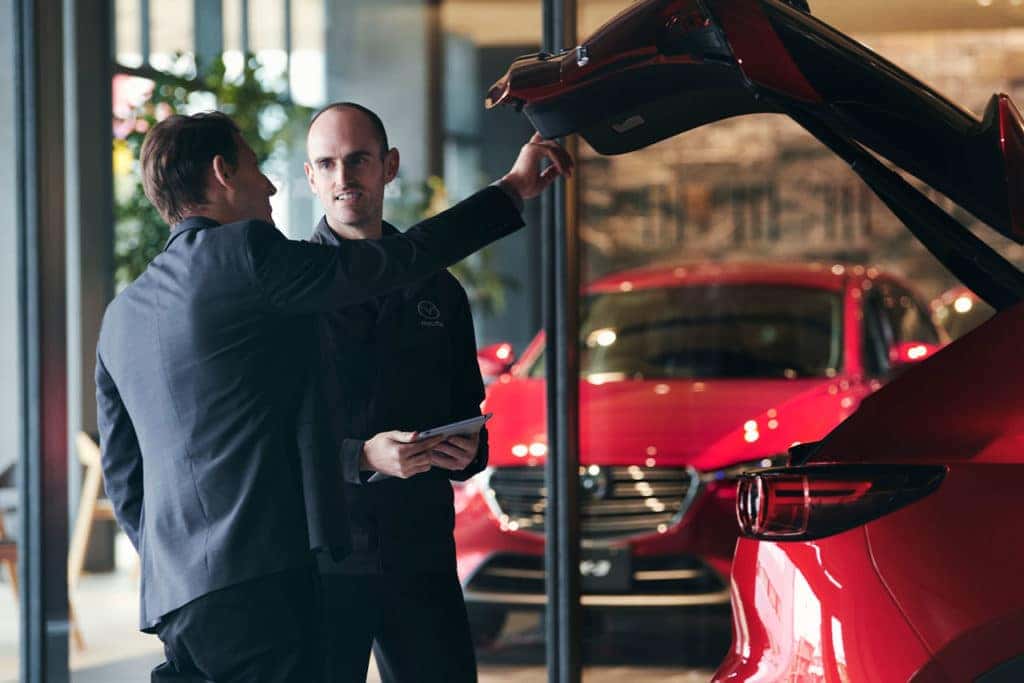 If you're looking for a great way to enjoy a smooth transition between vehicles while enjoying an awesome deal on your new Mazda car, you'll likely be wondering, "how does a trade-in work?" Our team here at Mazda of Gastonia is here to help you out during each stage of your car-shopping journey, and we'll be happy to guide you through the trade-in process.
Using Our Online Trade-In Tool
If you're not sure what your current vehicle is worth, we encourage you to check out our online "Value Your Trade" tool. By entering in the information about your vehicle, you can get a good estimate on how much your trade will be worth.
You'll likely be happy with how much value your car has as a trade, and you won't even have to worry about the hassle of selling it on your own.
Completing Your MAZDA Trade-In
When you know you want to trade in your old car, be sure to bring it to our dealership with the owner's manual and title so we can process the trade. If you are still making payments on your car, you will need to contact your lender to get the appropriate trade-in forms.
You should also make sure your car is washed and cleaned inside and out and is free of your personal belongings. This will help us process your trade more quickly and it also ensures you don't lose anything.
After this, we'll appraise your trade and apply that value to the vehicle you're purchasing from us. Then, we will draw up financing paperwork based on the new, reduced cost of your car so you can drive home in your beautiful new Mazda!
Contact our Mazda dealership near Belmont today to learn more!