How to Turn on AWD in a Mazda CX-5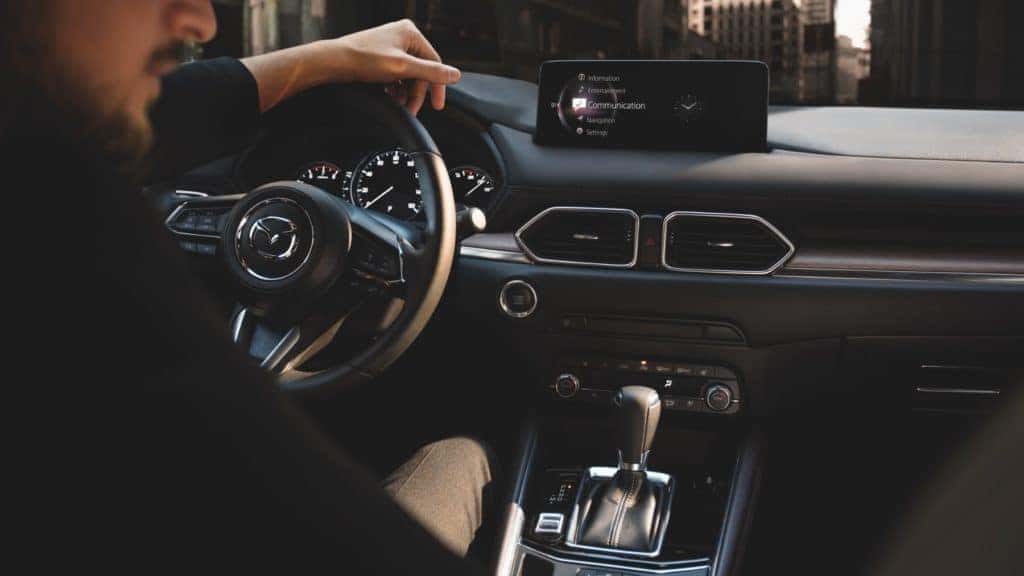 If you're wondering how to turn on AWD in a Mazda CX-5 or other Mazda cars, you'll be pleased to find that Mazda vehicles equipped with all-wheel drive simply offer excellent traction at all times. You can explore our exciting selection of Mazda cars with the innovative i-Activ AWD® system by making your way over to Mazda of Gastonia and going for a test drive.
What is i-Activ AWD®?
Looking for better off-road and all-weather handling experience? Then you need to explore Mazda cars with the i-Activ AWD® system.
This clever all-wheel-drive system, available on a wide range of Mazda vehicles including the Mazda CX-5, uses advanced Front-wheel Slip-warning Detection technology to automatically optimize torque distribution for current driving conditions.
Thanks to this improved grip on the road, you can more confidently take on snowy or wet terrain, or even head off-road.
New MAZDA Cars With i-Activ AWD®
Our Mazda dealers near Belmont will be happy to show you our stock of Mazda cars that are available with the innovative i-Activ AWD® system. This capable drivetrain is an excellent match with crossover SUVs built for adventure, such as the Mazda CX-5.
You can also enjoy more precise handling and enhanced sportiness by choosing a Mazda3 with i-Activ AWD®. It's a great compliment to the 250-horsepower turbocharged powertrain that turns your sleek sedan or hatchback into a full-on sports car.
You'll also love that you'll be able to keep going with confidence even in less-than-ideal weather conditions.
Visit our Mazda dealership today to find your sleek new ride!