Napa on Providence

For a taste of the Napa Valley, make reservations at Napa on Providence. This elegant venue does brunch, lunch, and dinner as well as hosting a variety of events throughout the year. Their menu is always changing with the seasons, guaranteeing that the ingredients are fresh and flavorful.
The wine list is refined. The indoor and outdoor ambiance is charming no matter the time of day you stop in. Many around Gastonia, Charlotte, and Lincolnton rely upon Napa on Providence for private parties or corporate get-togethers. Their catering menu is just as savory as their dinner specials!
The Napa Beverage Philosophy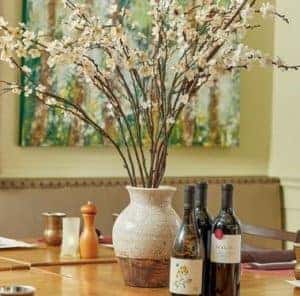 At Napa on Providence, they follow distinct philosophies when it comes to their beverages, their food, and their overall atmosphere and service.
The beverage philosophy is about offering elegant wines, crisp beers, and well-executed cocktails at approachable prices. The wine list is composed of 100 California wines, giving you that true Napa experience.
There are eight taps devoted to local craft beers from the nearby Charlotte area breweries. The restaurant has also taken to a growing trend of barrel infused cocktails. Your favorite spirit can be paired with fruit, herbs, and spices to create a drink that is both refreshing and flavorful!
Enjoy a Delectable Meal from Brunch to Dinner
Whether you're looking for a late breakfast or have made reservations for a romantic dinner with your significant other, Napa on Providence will layout a premium menu for you to enjoy!
Brunch is highlighted by classics such as Chicken & Waffles or the Steak & Eggs. For dinner, you can start by choosing any of the small plates such as the Beef Carpaccio or the Crispy Calamari.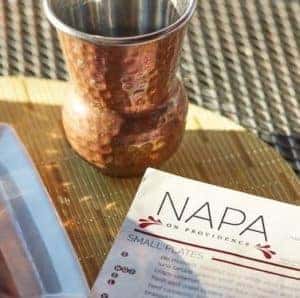 When it comes to the entrees, the Signature Duck Duo and the Pan-Seared Filet are sure to hit the spot!
Public Events, Private Events, and Catering
Napa on Providence is always happy to entertain a large group. If you want to throw a private surprise birthday party, the Rutherford Room holds between 12-22 people while the larger Oakville Room can support up to 50 people.
If you're holding an event at your house, look to their acclaimed catering service to ensure each guest leaves with a full stomach!
Spend a Charming Evening at Napa on Providence
For a meal that you're sure to remember, come to Napa on Providence for brunch, lunch, or dinner. Also, check out the holiday-themed events that take place throughout the calendar year!