MAZDA3 Reliability

---
---
When picking your next model, you want to be sure the vehicle will hold up over time. Whether you use your car as a daily commuter around Gastonia, Charlotte, and Lincolnton or as a weekend road-tripper, the miles will eventually rack up. Which type of model will be able to stand by your side long-term? The 2021 Mazda3 reliability record is strong and has helped the car endear itself to both families and individuals.
There are different ways to measure a car's reliability, so our Mazda of Gastonia team thought we'd touch on a few in this helpful review!
J.D. Power Reliability Rating: MAZDA3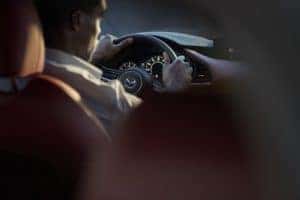 Perhaps the most thorough way to measure the reliability rating of any vehicle is to turn to the detailed and devoted folks at J.D. Power. For quite some time, J.D. Power has accumulated data from real-world drivers to determine the overall capability of a model. They've collected data for safety, performance, and, of course, overall quality and reliability.
J.D. Power takes a sample of the first three months and first three years of drivers' experiences from thousands of Mazda3 owners from across the country. They study how the model has held up over the years while being exposed to a wide array of conditions. A few of the key areas they emphasize includes potential defects, malfunctions, or design flaws. Their studies extend beyond performance, too, monitoring how reliable interior features are, such as infotainment. Once all the data is collected and analyzed, J.D. Power gives the model a specific score.
So, how did the Mazda3 fair? Well, the highest available score is 100, and the Mazda3 graded out at an impressive 74 for the Quality & Reliability section. A score that strong bodes well for those looking to spend many years behind the wheel of this sporty model!
How Is the MAZDA3 so Reliable?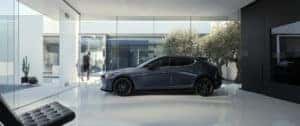 There are many of factors that play a role in the overall reliability of any vehicle. Part of why the Mazda3 routinely grades out so well is the superb craftmanship the Mazda brand is known for. A devotion to the little details under the hood and throughout the model help this car handle inclement weather and hundreds of thousands of miles of travel.
The 2021 Mazda3 provides the chance to enjoy lasting reliability and a host of exciting performance abilities. This sedan offers a Skyactiv®-G 2.5L Dynamic Pressure Turbo engine which produces up to 250 horsepower and 320 lb-ft of torque.
The other key aspect of reliability is safety. If we look back to the 2020 Mazda3, we'll see it was awarded the IIHS Top Safety Pick+ honor!
MAZDA3 Reliability Will Hold up Over Time
For many years, the Mazda brand has been known for exciting performance and strong reliability. Recent vehicles, such as the 2021 Mazda3, are expected to perform similar to their predecessors.
To really dive into the specifics of the Mazda3, contact Mazda of Gastonia. We can answer all your questions and arrange a test drive through Lincolnton, Charlotte, and Gastonia!