Mazda is dedicated to their 25-years-plus investment into helping make the roads of Gastonia, Charlotte, and Lincolnton as accident-free as possible. For that reason, the 2020 Mazda3 is equipped with many available safety features.
From active safety features to an available intelligent all-wheel-drive system and everything else in between, drivers can feel even more confident behind the wheel.
To give you some insight into some of the features offered with the Mazda3, we here at Mazda of Gastonia have put together this Mazda3 safety features guide. To learn more about the safety features offered with this sedan, keep reading!
I-ACTIVSENSE® SAFETY SUITE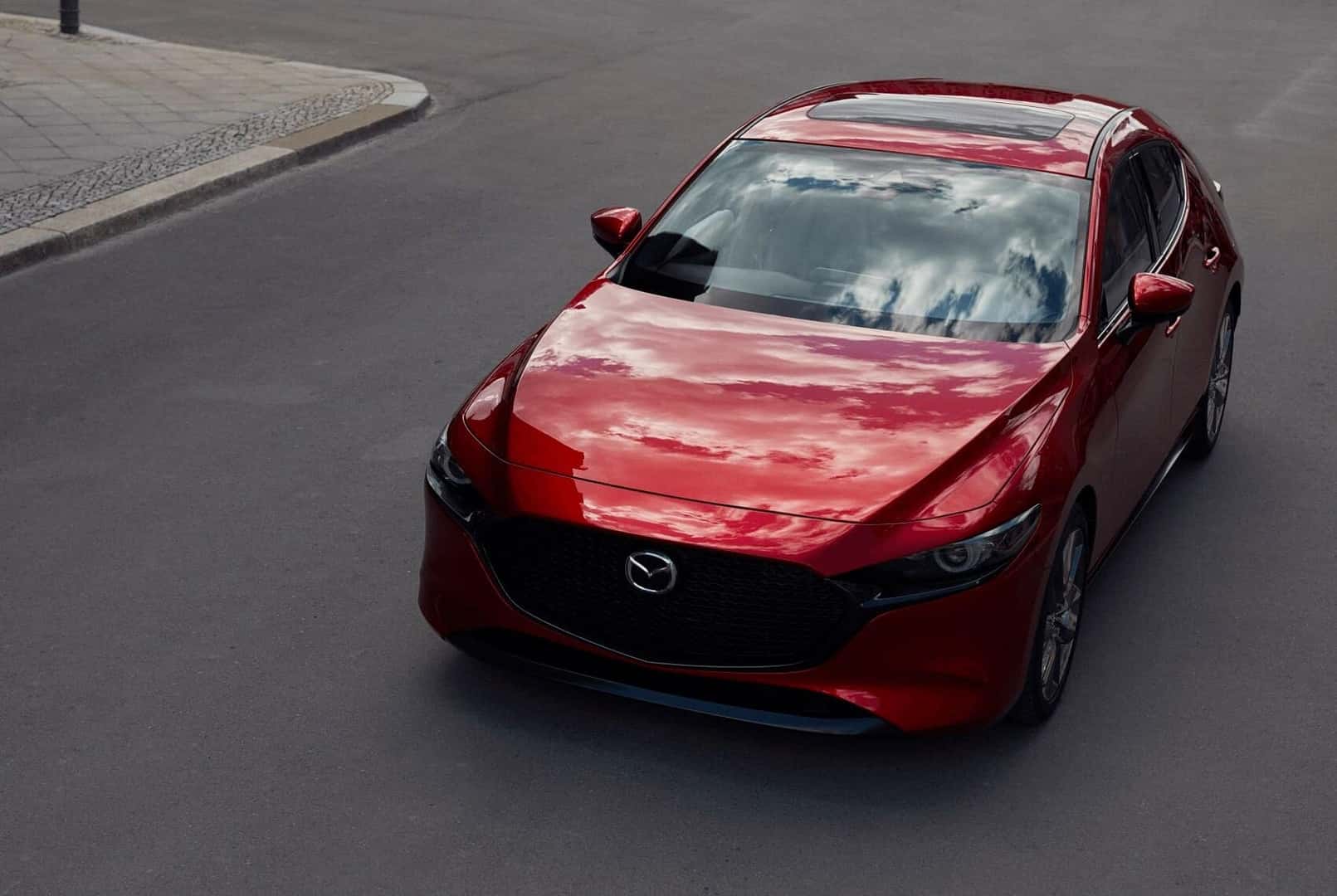 Active safety features are those that work to prevent a collision. The features of the i-Activsense® system use a series of radar and cameras to assist you behind the wheel.
Think of i-Activsense® as your virtual co-pilot that's constantly monitoring your surroundings.
Let's take a closer look at some of these safety features:
Thanks to this safety feature, the Mazda3 was a recipient of the 2020 IIHS TOP SAFETY PICK+.
This feature constantly monitors the front of your vehicle for any obstacles—like other vehicles, pedestrians, and more. If an object is detected, you'll receive an alert. If needed, the Smart Brake Support system can step in and apply brake pressure.
Your driving patterns will constantly be monitored for steering and throttle. If moving back and forth in your lane or infrequent throttling occurs, the Driver Attention Alert system will provide an alert on your Multi-Information Display screen.

This helps to alert drivers if their attention seems to be wandering or if they may be fatigued.
Mazda Radar Cruise Control with Stop & Go
Somewhat similar to the Smart Brake Support system, the Mazda Radar Cruise Control with Stop & Go will keep an eye on the vehicle in front of you. From there, it'll maintain a predetermined speed and distance.
It can also intervene if the vehicle you're behind slows down or stops suddenly by applying gentle brake pressure.
PERFORMANCE SAFETY FEATURES

In addition to providing a second pair of eyes while driving, the Mazda3 can help keep you safe when driving in all types of weather.
The i-Activ AWD® system constantly monitors your vehicle. If a loss of traction should occur, it can automatically redistribute power to the wheel(s) that need it most.
This intelligent system will even actively monitor the exterior temperature, windshield-wiper usage, and more. It not only reacts to any traction issues, but can help prevent loss of traction to begin with.
With the available i-Activ AWD® system on your side, you can feel extra confident when driving your Mazda3 in rainy, snowy, or icy conditions.
Read more of our Mazda3 reviews
TEST DRIVE THE 2020 MAZDA3 TODAY
Created with the mission of making the streets of Gastonia, Charlotte, and Lincolnton safe––one driver at a time––the Mazda3 was born.
We here at Mazda of Gastonia hope you found this Mazda3 safety features guide helpful.
While this reference guide is a great resource for learning about the safety of this model, the only true way to understand its features is to experience them for yourself.