MAZDA6 Maintenance Schedule

The Mazda6 is a beautiful sedan prized for its performance. To keep it at the top of its game, you'll need to follow the service intervals outlined in your Mazda6 maintenance schedule. Gastonia, Lincolnton, and Charlotte drivers can use this handy guide to track needed repairs and maintenance.
Most drivers will want to follow the Schedule 1 service intervals outlined below. If you have questions or want to schedule service, reach out to our team at Mazda of Gastonia!
Schedule Service for Your Mazda6
---
12 Months or 7,500 Miles
At 12 months or 7,500 miles, your Mazda6 will be due for its first scheduled service visit. At this point in time, it will need an oil and filter change. Both are needed to keep the engine running smoothly, so you can avoid unnecessary wear and tear on engine parts. Be sure to do this every 12 months or 7,500 miles.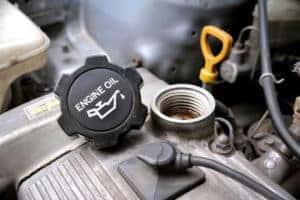 You should also have your tires rotated at this point. In addition, have your disc brakes inspected to find any small problems (e.g., worn brake pads) before they become big ones.
---
24 Months or 15,000 Miles
Aside from repeating the maintenance tasks from the earlier interval, you should inspect more systems at the 24-month/15,000-mile mark. Check the fuel lines and hoses as well as the brake lines, hoses, and connections. Tighten the nuts and bolts on the chassis and body.
The cabin air filter will need a replacement, too. This filter keeps the cabin air fresh and free from debris, so you can breathe clean air on your daily drive.
---
36 Months or 22,500 Miles
After three years or 22,500 miles behind the wheel, it's time for some more maintenance. Check out the drive belts for cracks, fraying, or splits on the top covers as well as signs of glazing on the belts' sides. If these issues are found, you may need to replace the drive belts.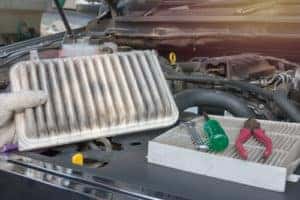 At this point, the engine air filter is due for replacement. This is a crucial service item you won't want to miss. The air filter keeps harmful debris, dirt, and contaminants from entering your engine.
---
48 Months or 30,000 Miles
The 48-month/30,000-mile marker requires one extra service performed. Have your hoses and tubes for emission inspected at this point. Doing so will help keep your emissions system running smoothly down the line. Of course, you'll want to perform the 12-month and 24-month service items again at this time.
Want to learn more about the Mazda6? Check out our Mazda6 reviews guide.
---
Schedule MAZDA6 Maintenance with Us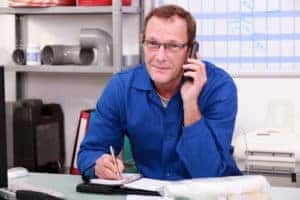 Follow this Mazda6 maintenance schedule, and you can't go wrong when it comes to routine service. Be sure to keep an eye on your dashboard warning lights as well. When you need maintenance and repairs, then make an appointment at the Mazda of Gastonia Service Center.
With our certified auto technicians, you're always in good hands. We'll make quick work of all your most essential service items. From oil changes to brake inspections, you can always count on us! We can have your Mazda midsize sedan ready for the roads of Charlotte, Lincolnton, and Gastonia in no time.