---
The Mazda CX-9 is known for many things around Gastonia, Charlotte, and Lincolnton, NC. There's that dashing exterior style and that suave, technology-rich cabin. One of the aspects of this SUV that doesn't always get the pub it deserves is the Mazda CX-9 MPG ratings and overall performance. Given the model's ability to provide sturdy power and lasting efficiency, our Mazda of Gastonia team thought a dive under the hood might be worthwhile.
So the following is a review of the fuel economy, engine specifications, and other performance factors that make the 2020 Mazda CX-9 so special!
---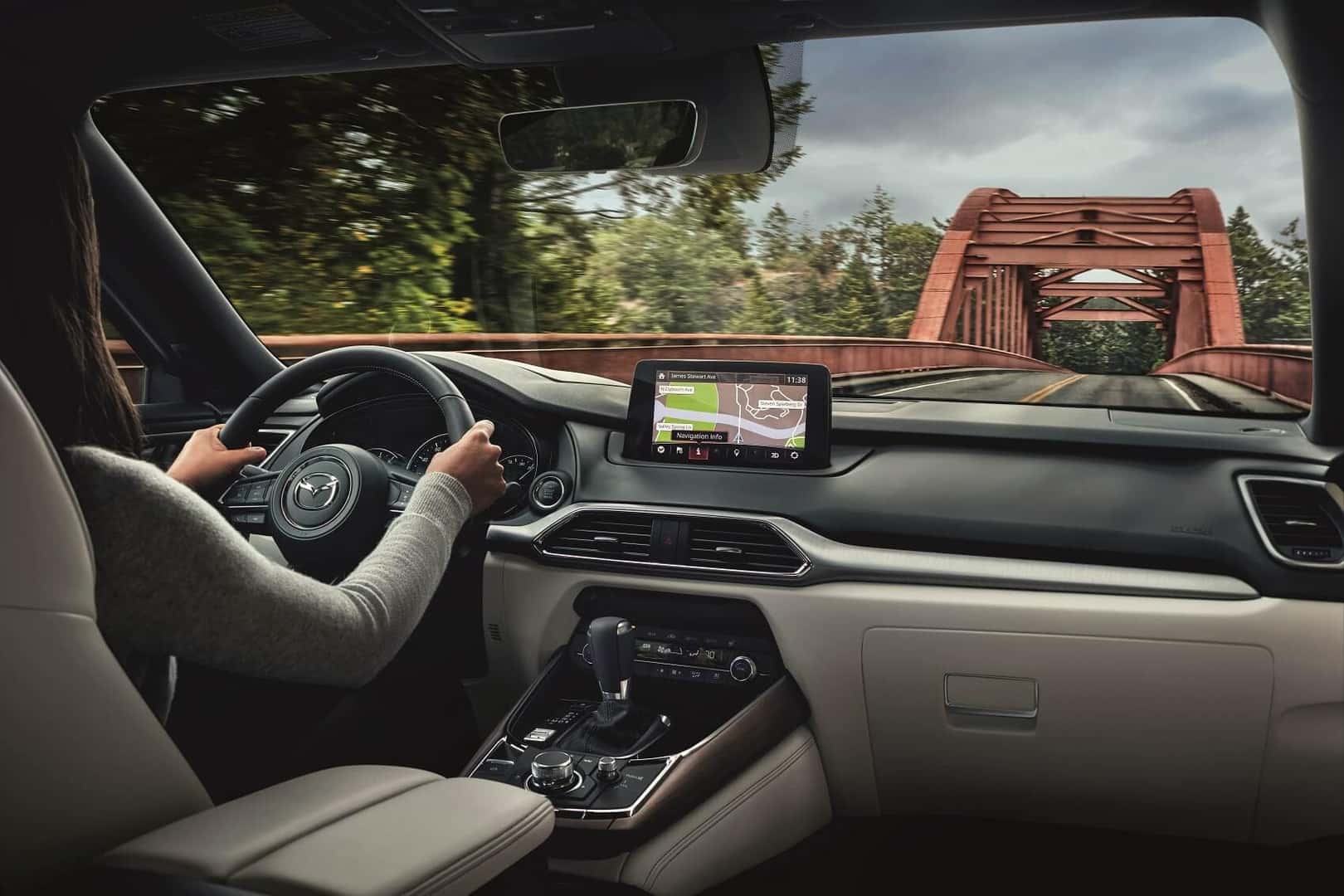 MPG Estimates for the MAZDA CX-9
Mazda does what it can to instill efficiency into each of its vehicles. For the Mazda CX-9, there are two fuel economy variants to consider despite the SUV offering just a single engine option under the hood.
If you configure your SUV in front-wheel drive form, you'll receive an EPA-estimated 22 city/28 highway MPG.1
If instead you want more on-road traction and decide to get all-wheel drive, your Mazda CX-9 will check in with an EPA-estimated 20 city/26 highway MPG.1
Performance traits such as the advanced direct injection fuel system and chain-driven dual overhead cam valvetrain help the model reach these impressive efficiency figures.
---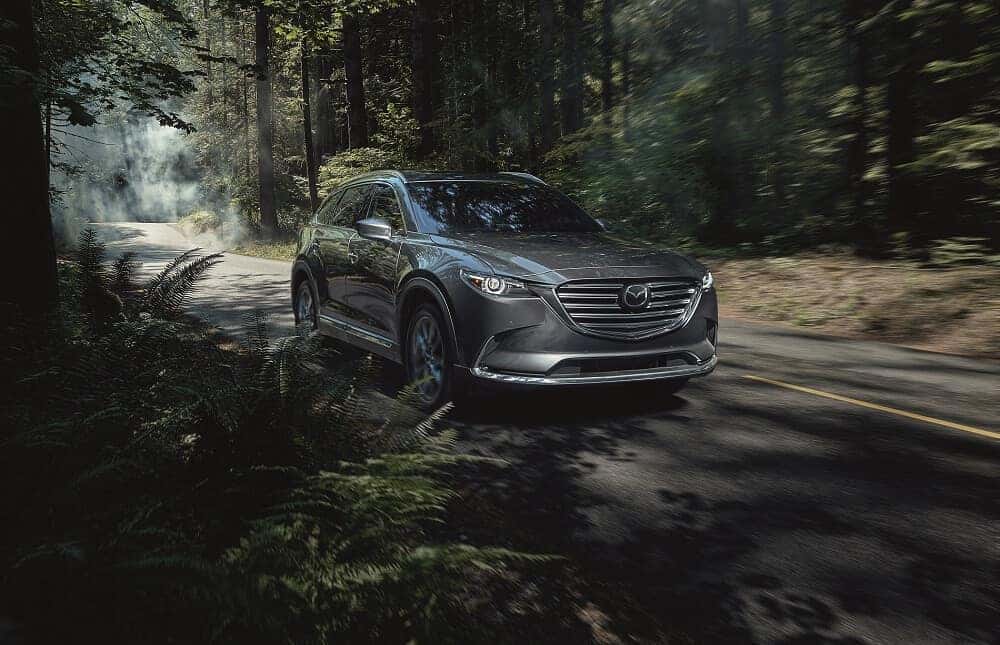 Additional Engine Specifications
So now that you know what you'll be getting in terms of efficiency with the Mazda CX-9, it's important to understand the power you'll have at your disposal.
Horsepower and torque figures will vary depending on whether you fill your SUV with regular or premium fuel. With regular, the Skyactiv®-G 2.5L dynamic pressure turbo engine will make 227 horsepower and 310 lb-ft of torque.
Filling your SUV with the premium fuel improves those figures to 250 horsepower and 320 lb-ft of torque. That added strength is noticeable in all driving scenarios whether you're motoring around town or are trying to get up to speed on a long stretch of highway.
---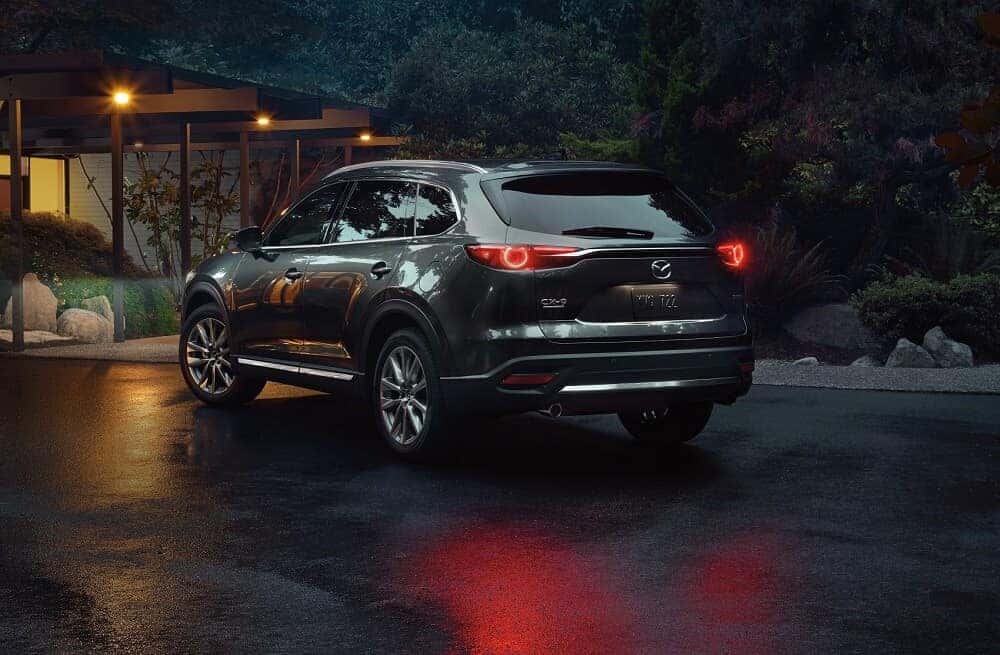 MAZDA CX-9 Transmission, Towing, & Traction
Finally, the Mazda CX-9 has a host of complementary performance features that work with the engine to provide efficiency, power, and a smooth ride for your daily travels.
The transmission is a Skyactiv®-Drive 6-speed automatic that comes with manual-shift and Sport mode. Manual shifting gives you the chance to change gears yourself, while the Sport mode improves the responsiveness and zest of your family-hauling SUV.
Traction centers around the Skyactiv®-Vehicle Dynamics system with G-Vectoring Control Plus. An intuitive arrangement, the system provides ample grip and plays a role in the maximum towing capacity of the Mazda CX-9, which reaches 3,500 pounds!
---
Test Out the MAZDA CX-9 MPG
The Mazda CX-9 MPG ratings and overall performance work to give the SUV a unique feel. If you're curious to see how all these impressive traits blend together, you can reach out to Mazda of Gastonia and we'll gladly arrange a test run through Gastonia, Charlotte, and Lincolnton, North Carolina!
1EPA-estimated mileage. Actual results will vary.
---