---
If you're a car owner, you know how crucial routine maintenance checks can be to the health of your vehicle. They're important to keep up with because they help prevent major damage from happening to your engine and transmission.
If you're looking for an oil change in the Gastonia, Charlotte, and Lincolnton, NC, areas, be sure to schedule an appointment in our service center here at Mazda of Gastonia!
How Do I Know I Need an Oil Change?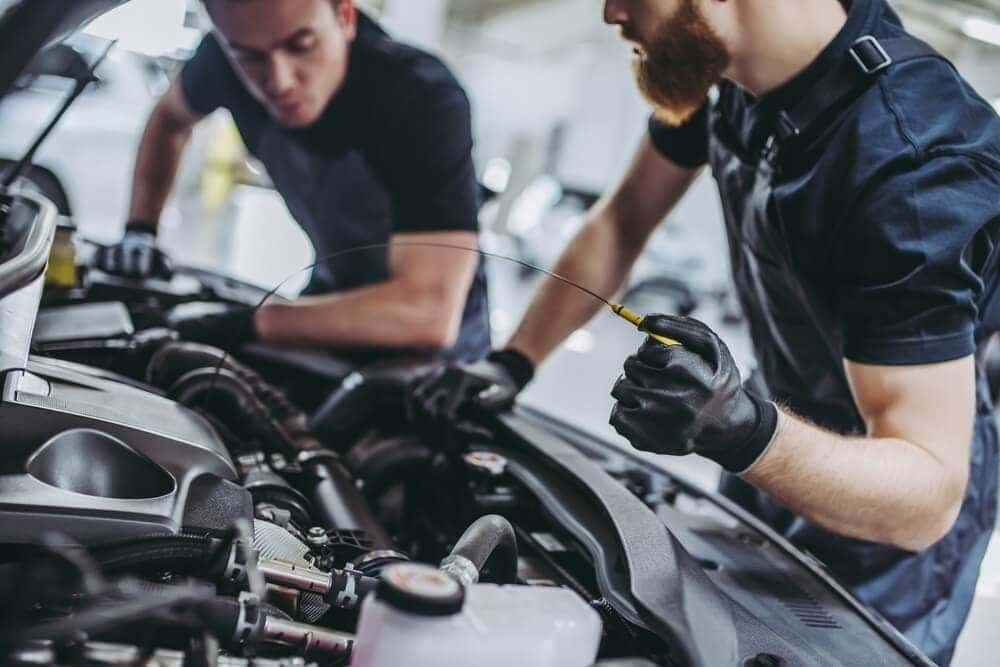 The average commuter is going to need their oil changed about every six to twelve months, or every 5,000 to 7,500 miles. Generally, you can get away with doing it at your yearly inspections while your car is already in the shop.
Oil changes are important because they help lubricate the moving parts in your engine in order to keep them working properly. If you neglect an oil change, you'll end up with gunk and debris buildup, which will cause your parts to grind and wear out.
Our Service Center
In our service center you'll find a team of highly trained technicians ready to help you with all of your maintenance needs. Be sure to stop by for all your minor services like oil and filter changes, inspections, and tire rotations, as well as your larger jobs like engine and transmission repairs.
Our goal is to get you in and out of the shop as quickly as possible.

Schedule an Oil Change near Me!
There are a few different ways you can schedule your next oil change, and the easiest is right here on our website. Simply fill out your contact information, vehicle information, services needed, and time that works for you, and we'll contact you to confirm your appointment.
If you have a few questions and would prefer to speak with someone directly, simply give us a call. Our friendly staff is happy to talk with you about your maintenance needs, so you can have peace of mind before coming by.
Here at Mazda of Gastonia, we're dedicated to helping the drivers of Gastonia, Charlotte, and Lincolnton, North Carolina, keep their car healthy and out on the road. For more information, contact us today!