What's the Difference Between All-Wheel-Drive and Four-Wheel-Drive?
4 Wheel Drive vs All Wheel Drive
AWD and 4WD systems essentially do the same thing: they feed power to each wheel rather than those just at the front (front-wheel drive) or just at the rear (rear-wheel drive). However, they go about it in different ways.
4WD systems existed first and are found on pickup trucks and vehicles made for extreme off-roading. Most 4WD system are not on by default—they require the driver to engage it manually. In tough snow, mud, or other rugged conditions, you can engage the system, and in regular conditions, you simply turn it off. That makes it good for off-roading, but not for everyday driving.
AWD is generally offered on car-based SUVs and performance cars, including the Mazda CX-3, Mazda CX-5, and Mazda CX-9. It helps improve traction off the line and in corners and is a less complicated system than 4WD (and thus also less expensive). Because it is always on, it does tend to reduce fuel economy, but giving a crosser AWD is a much easier way to improve its traction around Kings Mountain than installing a heavy, expensive 4WD system that it might not even use.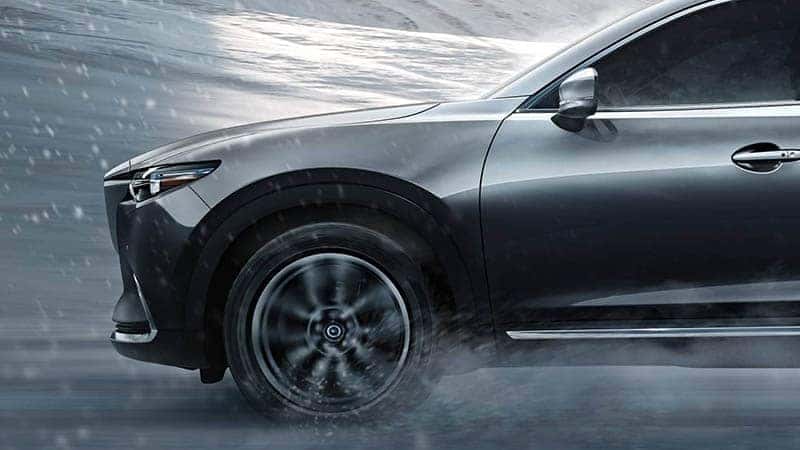 Learn More About Mazda AWD Vehicles
Although these basics help you understand the difference between all-wheel-drive and four-wheel-drive, take a closer look at the Mazda i-ACTIV AWD® system for an even better understanding of the benefits such a drivetrain could have for you. When you're done, take a ride to one of our favorite museums in Charlotte.
---